Services
Creating & Maintaining a Safe Work Environment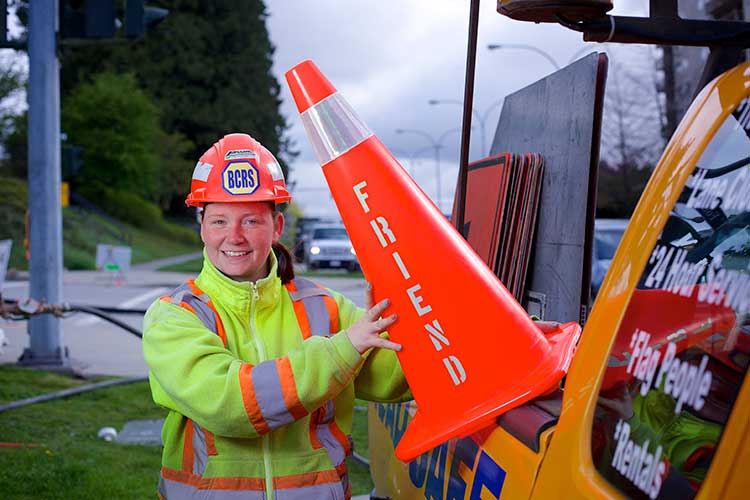 Traffic Control People
BCRS employs nearly 100 traffic control personnel who are readily available 24 hours a day, 7 days a week. We maintain a 1 hour ETA for all emergency situations and charge a minimum of 4 hours for all calls.
All Traffic Control Personnel are certified through the British Columbia Construction Safety Alliance acceptable to Work Safe BC and the Ministry of Transportation and Infrastructure.TCP's wear approved hi-viz personal protective equipment (PPE), use a Stop/Slow paddle and illuminated traffic wand when necessary.
We are happy to quote your next project.
GET A FREE QUOTE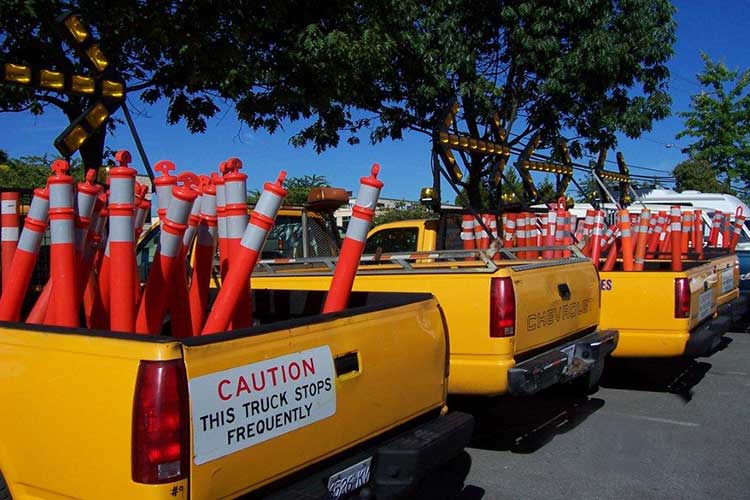 Lane Closure Trucks
BC Road Safe Inc has one of the largest fleets of lane closure vehicles serving the Lower Mainland and Fraser Valley. The key to quick response times is staging trucks through-out the region from North Vancouver to Chilliwack BC.
Lane Closure Trucks (LCTs) hold a Flashing Arrow Board (FAB), Flashing Rotary's & operated by a Certified TCP. Equipped with temporary advance warning signage, sign stands, 36" traffic cones, and barricades. All LCT's are fitted with sign racks sign stands and clearly marked with the BCRS name logo and contact information.
Trucks are equipped with 12 (75x75) signs, 12 tri-pod stands and/or 6 (120x120) signs, 7 windmaster stands, flags, 30 cones, 10 delineators. Barricades & barrels if required.
BCRS has fully loaded Highway Lane Closure Trucks available for day or night work.
We are happy to quote your next project.
GET A FREE QUOTE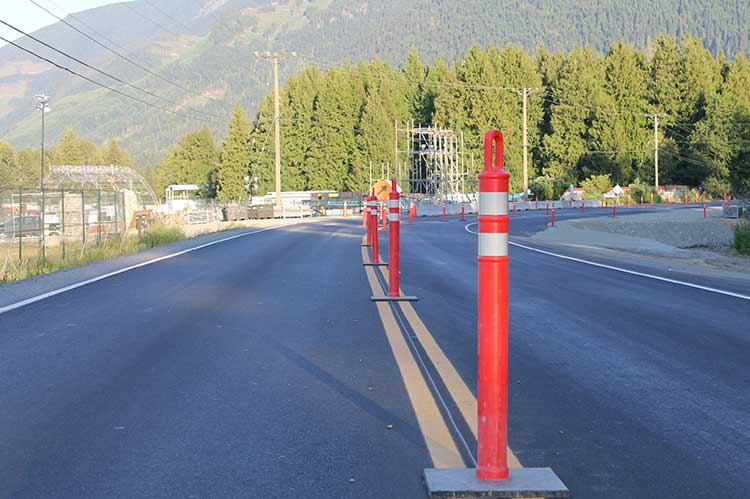 Traffic Management Plans
BC Road Safe is available for all your Traffic Planning needs. Category 1, 2, 3, and Engineer Sealed plans can be prepared.
We will create a TMP based on your needs and in accordance with the Traffic Management Manual. BCRS can assign a Traffic Manager to assist in obtaining "Road Use Permits". Once municipal approval has been achieved we can execute the plan with our qualified traffic control personnel and equipment.
We are happy to quote your next project.
GET A FREE QUOTE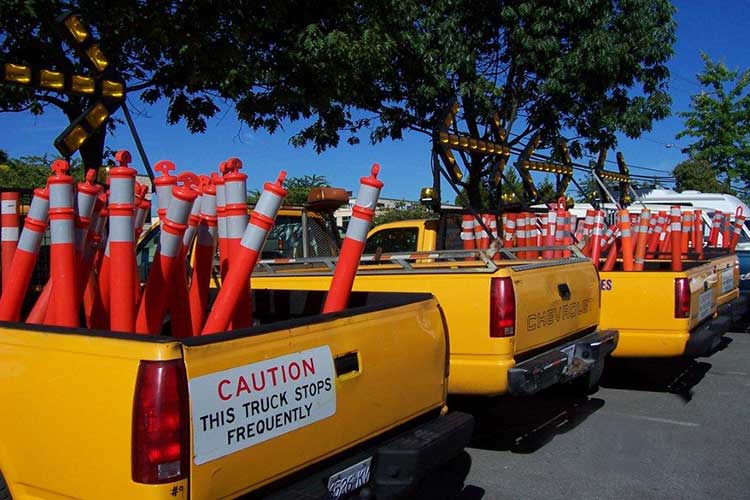 Equipment Rentals
BCRS will provide rental equipment delivered right to your site.
- Changeable Message Boards
- Trailer Mounted Flashing Arrow Boards
- Speed Reader Boards
- Barricades with 3M reflective sheeting
- 36" Cones with 3M Reflecting Tape
- Various 75x75 or 120x120 black on orange temporary advance warning signage
- Tripod or windmaster stands
- Traffic Drums or panels with 3M reflecting sheeting
- Delineators & Radios
We are happy to quote your next project.
GET A FREE QUOTE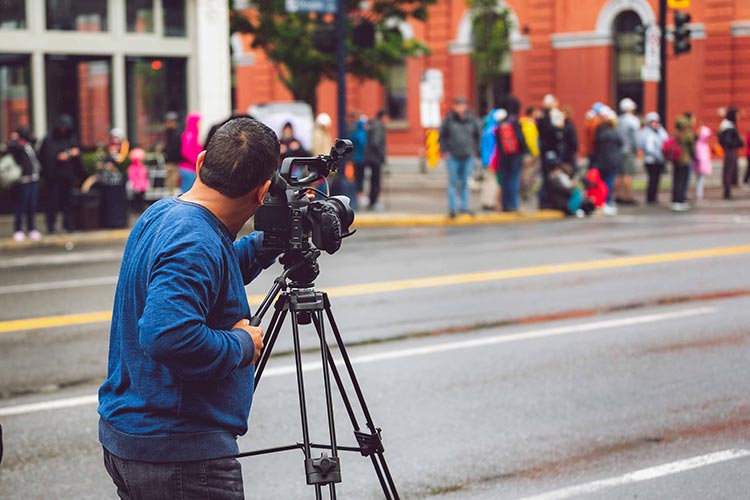 Film, TV & Commercial Production Traffic Control
Most roadway/highway production shoots require the use of certified traffic control personnel. BCRS has a certified crew ready to jump into action to help with your next production!
We pride ourselves on our ability to provide timely services to the production industry. We understand things can change in New York minute and we are available to make changes as requested.
We offer day or night shifts & are available on weekends. We work on bridges, in tunnels, provide intermittent traffic control, road closures, and moving lane closures. We'll work closely with your location department to ensure your onsite production needs are met.
We are happy to quote your next project.
GET A FREE QUOTE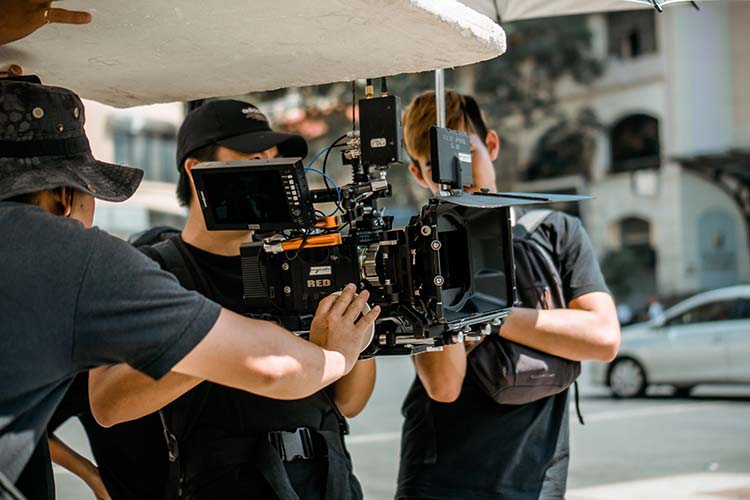 Some Film Projects We've Been Involved In...
- ARROW
- THE FLASH
- SUPERGIRL
- RIVERDALE
- TIMELESS
- VAN HELSING ICE
- WAYWARD PINES
- PRISON BREAK
- WHEN WE RISE
- MAZE RUNNER
- ZOO
- LUCIFER
- DEAD POOL
- SKYSCRAPER
- MECH X4
- BATES MOTEL
- MOTIVE
- THE 100
- MAN in the HIGH CASTLE
- X FILES
- HALMARK TULLY
- SHUT EYE
- THE A-TEAM
- PLANET OF THE APES
- THE STAND
We are happy to quote your next project.
GET A FREE QUOTE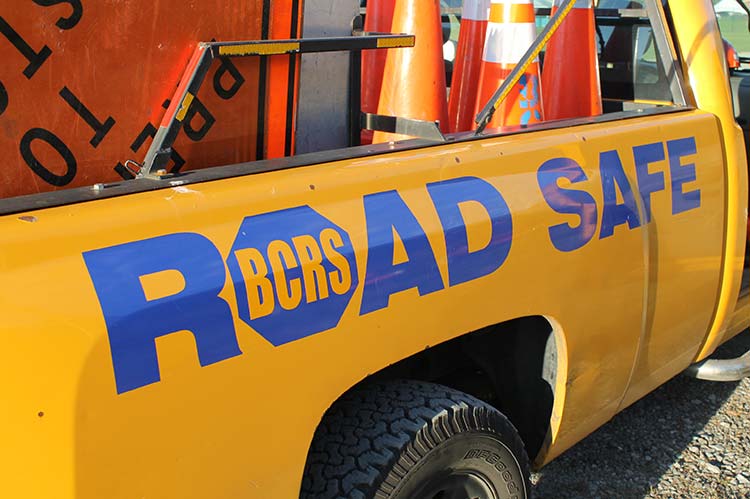 Special Events
We provide traffic control services for all sorts of special events. Our objective is to keep traffic moving, control pedestrian movements, manage cyclists safely and effectively. We have access to high numbers of personnel and temporary equipment in high quantities.
BCRS can assist with Traffic Management Plans, Planning Meetings, provide contingency plans, work with municipalities, and emergency services on your behalf.
Our management team has a combined 50 years of traffic control experience and can confidently manage, move, and hold more than 65,000 people at any one event on a daily basis.
We are happy to quote your next project.
GET A FREE QUOTE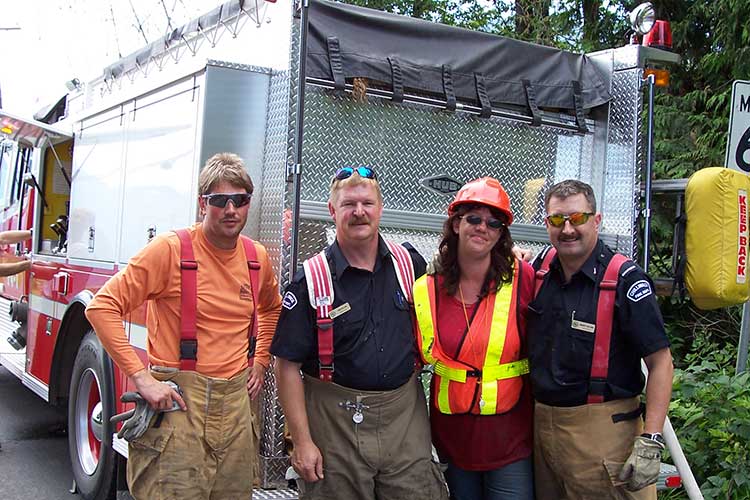 Some Special Events We've Been Involved In...
- Ride to Conquer Cancer
- Children's Miracle Weekend
- Children's Wish Foundation
- Gran-Fondo
- Iron Man
- Scotia Bank 1/2 Marathon and 5 Km
- Vaisakhi Parade
- Pemberton Music Festival
- Vancouver East Side 10 km
- Port Moody Car Free Day
- Fall Classic
- Parkade Traffic Control
- Metropolis Mall
- Italian Days
- Summer Block Party
- Canada Day Festivals
We are happy to quote your next project.
GET A FREE QUOTE